Clinical Training
Six Clinical Practicum courses are provided in the proposed entry to practice DNAP program, which stress the application of relevant science and research to anesthesia practice while engaging in direct patient care.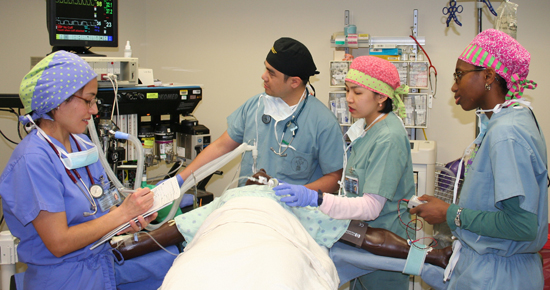 Throughout the Clinical Practicum coursework, students will be afforded the opportunity to plan for and administer all types of currently accepted general and regional anesthesia techniques to a variety of patients ranging in medical and surgical acuity. Graduate students will be assigned to various anesthetizing locations with selected affiliate hospitals. At all times while in the clinical environment, students will be directly supervised, instructed, and counseled by CRNA and/or physician anesthesiologist Clinical Instructors.
Clinical Affiliations:
---
---
---
Richmond Site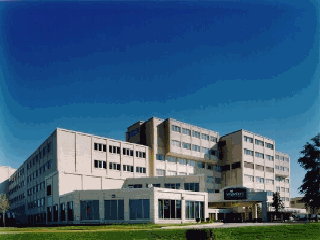 Chippenham Hospital
provides the full scope of healthcare services. With 466 beds, they specialize in heart care. Our ER is also a state-authorized Level III trauma center and we offer Central Virginia's only Pediatric ER staffed 24/7 by pediatric-trained ER nurse and physician specialists. Chippenham Hospital is

approximately

5 miles from the MCV campus.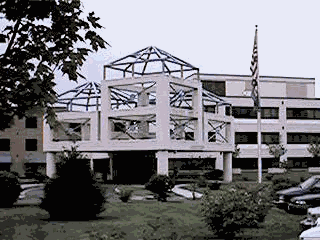 Henrico Doctors Hospital (Forest): Henrico Doctors Hospital is a 340-bed community hospital with the latest in advanced technology, a combination that enables us to deliver exceptional results. As part of our full range of healthcare services, we specialize in heart and stroke care, women's health—including high-risk pregnancies, maternity and neonatal intensive care—orthopedics and groundbreaking diagnostic imaging. We're also a national trendsetter in kidney transplants—through the Virginia Transplant Center—and we lead the state in minimally invasive procedures, having performed more da Vinci® robotic-assisted surgeries than any other facility in Virginia. Located in

Henrico County, it is approximately 4 miles from the MCV campus.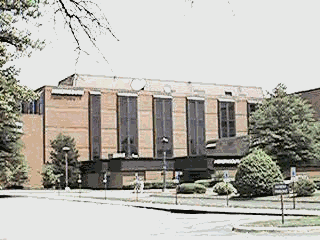 Henrico Doctors Hospital (Parham): is a 200-bed, full-service community hospital located in suburban Richmond, approximately 4 miles from the MCV campus. The Anesthesia Department provides more than 5,000 anesthetics per year in 9 operating rooms.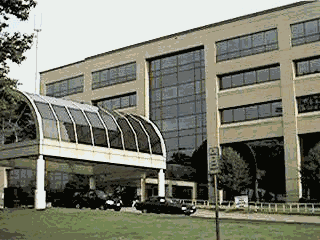 Johnston-Willis Hospital is a 282-bed, acute care hospital located in Chesterfield County, approximately 6 miles from the MCV campus. The Anesthesia Department provides more than 12,000 anesthetics per year in 13 operating and 2 C-section rooms.
Memorial Regional Medical Center is a 225 bed facility located in Hanover county just north of Richmond. Nine operating rooms providing surgical services ranging from general surgery to include vascular, orthopedic, urology, thoracic and ENT procedures.
ST. Francis Medical Center was c

ompleted in 2005,

has seven room in the main OR and four in the Ambulatory Surgery Center. A wide variety of cases are performed with most being Orthopedic. The vast majority of cases are done on an outpatient basis with regional anesthetics used for both the primary and postoperative analgesia.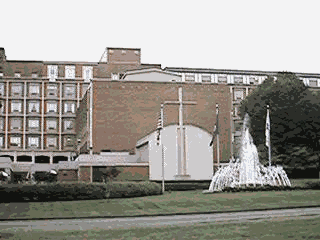 ST. Mary's Hospital is a 391-bed, full-service, acute care, not-for-profit hospital located in West Richmond, approximately 5 miles from the MCV campus. The Anesthesia Department provides more than 17,000 anesthetic procedures per year in 17 surgical suite and 5 ambulatory surgery rooms.

St. Mary's was named a Top 50 Cardiovascular Hospital in the nation by Thomson Reuters and was recognized by HealthGrades for being ranked among the Top 5% in the nation for emergency medicine, critical care, stroke, gastrointestinal care, and prostatectomy.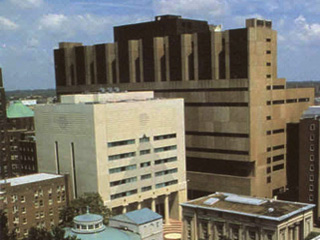 VCU Health System/Medical College of Virginia Hospitals and Physicians is a nationally renowned, urban medical center with a complex mission. It is a major Level 1 Trauma Center serving a large urban, suburban, and rural area. In addition, it supports major programs in cardiovascular disease and organ transplantation, and serves as the medical center for the practice of a highly sophisticated medical faculty dedicated to teaching, research and clinical care. The current complex, located in downtown Richmond, houses a 700-bed University hospital. The Anesthesia Department provides more than 27,000 anesthetics per year in 24 operating rooms in the main surgical suite and 6 Ambulatory Surgery rooms. Students attend a full variety of anesthesia/surgical experiences.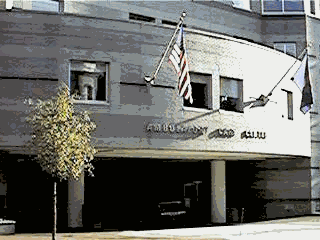 The Anesthesia Service of the Ambulatory Surgery Center This unit provides the student with a broad experience in ambulatory surgery and serves as a strong background for private practice. Students assigned to Ambulatory Surgery have been involved in clinical trials of new inhalation and intravenous anesthetic agents.
VCUHS Labor and Delivery Suite consists of 11 labor rooms and 4 delivery rooms. The Obstetrical Anesthesia service has a full time faculty of four attending anesthesiologists and one specialty-trained CRNA, who provide in-house 24-hour coverage. Approximately 2,500 procedures are performed annually with nearly two-thirds of these considered "high risk" pregnancies. Students gain a broad experience in regional anesthesia (epidural and subarachnoid blocks) for both vaginal and Caesarean deliveries. In addition to deliveries, students may participate in a variety of non-obstetric surgical procedures for gravid patients.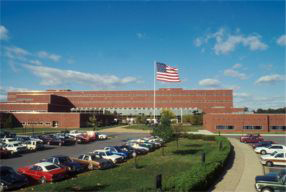 Department of Veteran's Affairs Hunter-Holmes McGuire Medical Center is a 703-bed facility, located in Richmond City, approximately 6 miles from the MCV campus. This facility is one of the VA hospital system's premier "spinal cord injury" centers. Thus, a significant number of patients are para- or quadriplegic. Significant research in this field and organ transplant is done at this facility. Many surgical patients are from the transplant and dialysis center. The Anesthesia Department provides more than 3,000 anesthetics per year in 9 operating rooms. Specific to the VAMC, students will gain significant experience in the anesthetic care of geriatric patients, tobacco & alcohol abusers, spinal cord injury and post-transplant patients. Regional anesthesia is emphasized as well as individual autonomy.
---
Abingdon Site

Bristol Regional Medical Center is a member of the Wellmont Health System. It is a 348-bed state-of-the-art facility renovated in 1994 with several clinical centers of excellence. Bristol Regional Medical Center (BRMC) is a level II Trauma Center that serves the southwest region of Virginia and the northeast region of Tennessee.

Bristol Regional is also the region's only hospital offering experienced physicians performing surgical procedures with two state-of-the-art robots – CyberKnife® and da Vinci®.
Clinch Valley Medical Center is a 200 bed facility located in Southwest Virginia. It is the largest acute-care hospital west of Roanoke. Part of a five-hospital HCA market in Southwest Virginia, together with Lewis-Gale Medical Center, Alleghany Regional Hospital, Montgomery Regional Hospital and Pulaski Community Hospital. Some of their many services include cardiac care, emergency services, same day surgery, and inpatient, outpatient and pediatric physical rehabilitation.
Johnston Memorial Hospital "JMH" is located in Abingdon, VA, a not-for-profit 116-bed modern medical facility dedicated to bringing quality health care to the residents of this region. JMH is the first "green" hospital in Southwest Virginia, offering a full array of medical services.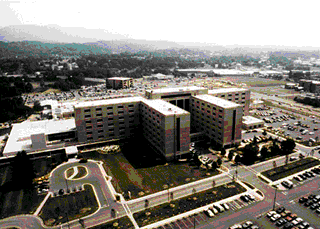 Johnson City Medical Center - Mountain States Health Alliance flagship facility - is a 445-bed regional tertiary refferal center, comprehensive, acute-care teaching hospital serving the residents of Northeast Tennessee, Western North Carolina, Southwest Virginia and Southeast Kentucky. It is one of six Level I Trauma Centers in Tennessee, and home to the region's largest fleet of dedicated emergency medical air transport service with bases in Tennessee, Virginia and Kentucky.
Lonesome Pine Hospital is a 60 bed facility providing care for the residents of the community of Big Stone Gap, Virginia. Services include emergency care, intensive care and obstetrics, as well as medical/surgical/pediatric general care units. Outpatient services include radiology, physical therapy, cancer care and surgical services.
Mountain View Regional Medical Center is a 118-bed, full service hospital that serves Norton, VA., and the surrounding region. Mountain View Regional, is a facility of Wellmont Lonesome Pine Hospital, and provides a wide range of inpatient and outpatient services to the community.

Norton Community Hospital is a 129 bed not-for-profit medical facility, dedicated to improving the health and quality of life in the community. Serving southwest Virginia and southeast Kentucky, Norton Community Hospital is the largest facility in the coalfield region.
Smyth County Community Hospital is a 170 bed, not for profit community based hospital located in Marion, Virginia. Some of the many services provided include, full body spiral CT Scanning, outpatient and inpatient surgery units, acute and emergency care, mobile MRI and Lithotripsy. They have recently added 3 new state-of-art replacement operating rooms to their existing ORs.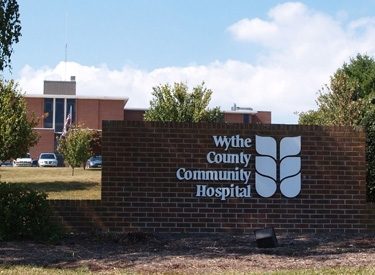 Wythe County Community Hospital is a 100 bed facility located off I-81 at exit 70. In operation since 1972, W.C.C.H. provides care to a primary service area of approximately 36,000 individuals including Wythe and Bland counties.
---
Roanoke Site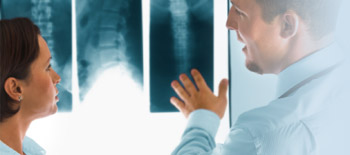 Blue Ridge Surgery Center on the campus of LewisGale Medical Center in Salem, Virginia, has four general purpose operating rooms and two procedure rooms which offer a broad range of outpatient procedures to over 7,000 patients annually.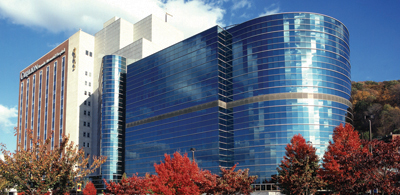 Carilion Roanoke Memorial Hospital is one of the largest hospitals in the state of Virginia. It is an 825-bed level 1 trauma facility. Main surgical services consist of 25 operating rooms, with an additional 3 cardiac operating rooms.

Carilion New River Valley Medical Center (CNRV), is a 97 bed comprehensive healthcare facility, Level III Trauma Center. Located near Radford, Virginia, CNRV serves a growing region which includes the counties of Montgomery, Pulaski, Floyd, Giles, Wythe, Bland and Carroll, as well as the city of Radford. Cases include bariatric surgery, general/laparoscopic, OB/Gyn, vascular including carotids, some pediatric, orthopedic, urology, endoscopy (mostly MAC).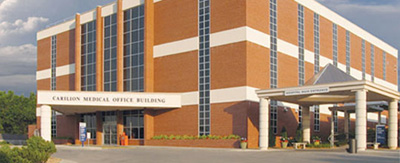 Carilion Franklin Memorial Hospital is a 37-bed community hospital located in Rocky Mount, Virginia. Surgical services include operating and endoscopic rooms offering ENT, general surgery, OB/GYN, endoscopy, ophthalmology and podiatry.

LewisGale Medical Center is a 521-bed medical center that serves Virginia's Southwestern region and is part of the HCA Virginia Health System. Lewis-Gale offers specialized services such as neurosurgery, heart surgery, and cancer care, the medical center now serves patients throughout Southwest Virginia and neighboring communities in West Virginia.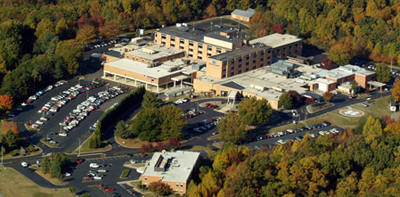 Martinsville Memorial Hospital is a 220 bed acute care hospital servicing Martinsville and Henry County. The Operating room consists of 11 OR bays, one C-Section room and 2 cystoscopy suites.

LewisGale Hospital Montgomery,

a member of the LewisGale Regional Health System network,

is a 146 bed regional facility located in Blacksburg, Virginia. It is a general acute-care hospital providing medical, surgical, obstetrical, pediatric, emergency, orthopaedic, and outpatient services.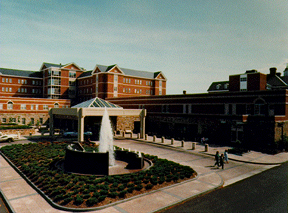 Salem VA Medical Center (VAMC) serves as a tertiary referral center consisting of 180 beds, classified as a Clinical Referral Level I Facility. It is a teaching hospital, providing a full range of patient care services. In addition in to its primary care services, Salem VAMC operates specialty clinics and services in women's health, cardiac catheterization, peripheral angioplasty, cardiac rehabilitation, neurology, spinal cord injuries, Gulf War illnesses, amputation/prosthetics, substance abuse residential rehabilitation, and more.
---
Northern Virginia (NOVA) Site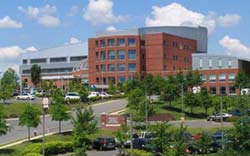 Fauquier Hospital is a 97 bed facility, located in Warrenton, Virginia. Services provided include orthopedics, medical imaging, cardiac rehabilitation, pediatrics, outpatient rehabilitation, surgical services, cardiopulmonary and vascular services and a Birthing Center. The operating suite consists of 5 general operating rooms, 1 OB room and an endoscopy room.
Inova Alexandria

is a 318-bed community hospital that offers a full range of healthcare services and has received

national recognition for healthcare excellence.

Inova Alexandria Hospital has been ranked #8 on the list of Best Hospitals in Virginia, #6 in the Washington, DC, metro area, and recognized as one of the best in Northern Virginia. They are ranked as a

U.S. News Best Hospital

in the following adult specialties:

Diabetes

& Endocrinology,

Geriatrics

, Nephrology,

Neurology & Neurosurgery

,

Orthopedics

, and Urology.

Inova Fair Oaks Hospital

is a

top-ranked

182-bed acute care community hospital serving the rapidly growing suburbs of Northern Virginia

. Services include minimally invasive spine surgery, joint replacement, weight loss surgery and maternity services.

Inova Fairfax Hospital, Inova's flagship hospital, is an 833-bed, nationally recognized regional medical center serving the Washington, D.C., metro area. It is a level 1 Trauma Center providing all anesthesia services including organ transplants, cardiac and vascular surgeries.

Inova Mt. Vernon Hospital is a 237-bed facility offering patients convenience and state-of-the-art care in the community environment of Alexandria, Virginia. Specialty Centers include: the Joint replacement Center; Rehabilitation Center; Wound Healing Center; Stroke Center; and a Breast Care Institute. The operating suite consists of 5 general operating rooms, 2 joint replacement rooms, a cystoscopy room, and an endoscopy room.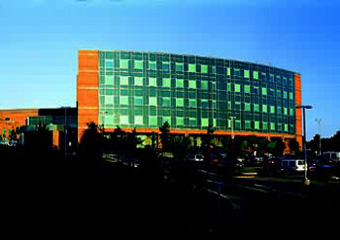 Mary Washington Hospital is a 318-bed regional acute care facility located on the Mary Washington Hospital Medical Campus in Fredericksburg. The hospital expanded into its fourth location in September 1993. Mary Washington Hospital proudly offers three centers of excellence.
Virginia Hospital Center, is a 342-bed not-for-profit, teaching facility offering comprehensive healthcare and multiple, independently recognized Centers of Excellent including: Cardiology & Cardiovascular Surgery, the Reinsch Pierce Family Center for Breast Health, Neuroscience/Stroke, Oncology, Orthopedics (Total Joint Replacement Services), Bariatric Surgery, Palliative Care, Inpatient Rehab, Wound Healing & Hyperbaric, Emergency Services, Women & Infant Health and Urology.
---
Elective Sites
Mary Immaculate

hospital offers a wide range of services, including

minimally invasive surgery

,

orthopaedic services

,

The Liver Institute of Virginia

and

women's services

. Patients choose Bon Secours Mary Immaculate for its award-winning surgical services, which employ advanced minimally invasive procedures.
Maryview Hospital
is the flagship hospital for Bon Secours Hampton Roads and serves as a regional referral center to the Hampton Roads region. The facility is home to many of the region's leading health care services and attracts specialists from the best programs in the country.

Nationwide Children's Hospital is located in Columbus Ohio. One of the country's largest not-for-profit freestanding pediatric healthcare networks, providing wellness, preventive, diagnostic, treatment and rehabilitative care for infants, children, adolescents and adult patients with congenital disease. A medical staff of almost 1,000 and a hospital staff of 7,500 deliver pediatric care for almost 933,000 patient visits annually.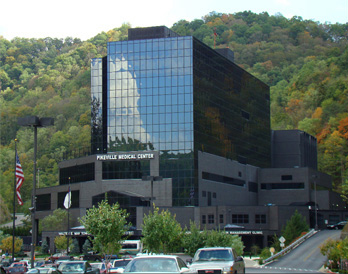 Pikeville Medical Center (PMC), is a 261 bed hospital that is transitioning into a tertiary care center for the region. It is designated as a Level II Trauma Center. Although licensed for 261-beds, PMC has the capability to expand to 500 beds as needs arise. Some of Pikeville services include an open heart program, Medical flight ambulance, and a cancer center. There are 10 operating rooms performing general, Cardiac, Lithotripsy, Orthopedic, Vascular, Gynecological, Pediatric Dental, ENT, Ophthalmologic, Plastic and Reconstructive surgeries, ERCP, Urological, and Neurosurgery.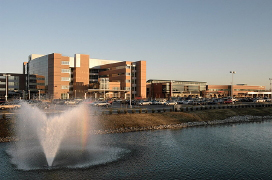 Sentera CarePlex Hospital is a 200 bed acute care facility located in Hampton, Va. It provides care through advanced surgical programs, emergency cardiac intervention and fellowship-trained physicians. Sentera Careplex averages 3600 surgical procedures annually. The OR suite consists of 8 general operating rooms and one GI procedure room.
UVA Medical Center
is a major academic medical center that

can offer the latest and most advanced treatment options. The doctors who treat patients are actively involved in research that gives patients access to new treatments not widely available. The medical center
includes the hospital, trauma center and primary and specialty care locations throughout Central Virginia.