Nurse Anesthesia Remembers Distance Learning Advocate
VCU Nurse Anesthesia is mourning the loss of Rachel Davis Fowlkes, who sparked the department's movement into distance learning almost two decades ago. Fowlkes died in early April in Abingdon, Va.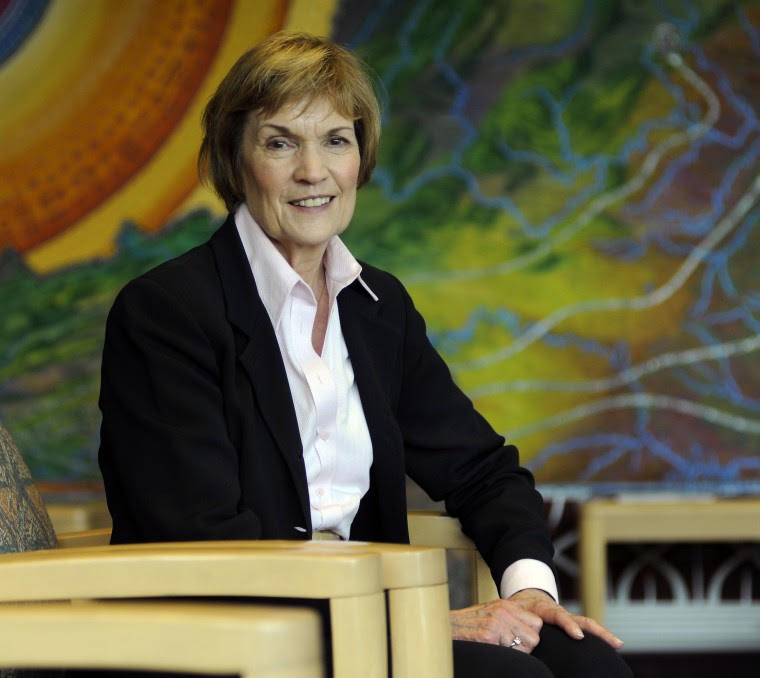 As founding director of the Southwest Virginia Higher Education Center (SVHEC), she was witnessing rural hospitals shutting down and others facing similar risks because they didn't have the support – including anesthesia services – to provide surgical care, which plays a significant role in their financial under footing. With the center supported by a host of state leaders, Fowlkes contacted Cecil Drain, PhD, RN, CRNA, then-dean of the VCU College of Health Professions.
"Rachel wanted to know what she could do to get the department to bring our Nurse Anesthesia program to Southwest Virginia," said Beverly George-Gay, DNP, MS, MSN, director of distance education. "She was so supportive, by offering space to house the program and helping us secure a grant to get our first distance learning site operational. Rachel was the impetus for us to move in this direction."
Michael D. Fallacaro, Ph.D., who chaired VCU Nurse Anesthesia at the time, oversaw development of the new distance learning curriculum and worked with Fowlkes on building out program space within the SVHEC. In 2004, the Abingdon site – outfitted with a high-tech simulation lab – enrolled its first students, who graduated as CRNAs two years later. Experiences and learnings from that location shaped the opening of subsequent sites in Roanoke and Northern Virginia, making nurse anesthesia education more available statewide.
Fulfilling Fowlkes' vision in bringing the VCU program to the region, most Southwest Virginia CRNA graduates practice in their community and support the local healthcare needs and economy. Many have advanced into leadership roles, and several are teaching future practitioners.
Fowlkes' support continued long after the first students walked into the Abingdon site.
"Rachel would travel to Richmond to watch the students graduate," George-Gay said. "She kept up with many of the students: She knew who they were, where they lived and even some of their family members."